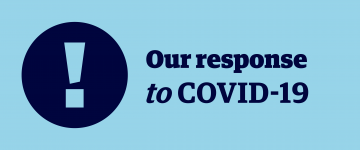 March 20, 2020
UBC's Equity & Inclusion Office response to COVID-19 and commitment to delivery of services
September 4, 2019
Queer Orientation is back! Start off your school year by celebrating sexual and gender diversity on campus. From Pride Picnic to film screenings and workshops, there will be a welcoming and engaging space for all.  This series of events is hosted by the Equity & Inclusion Office and the Pride Resource Centre. Programming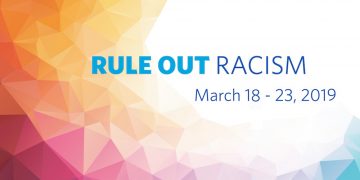 March 14, 2019
You are invited to join the conversation about race and racism at UBC Okanagan.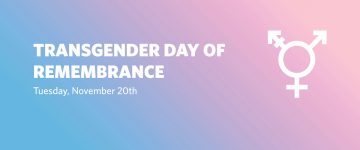 November 14, 2018
Join the Equity & Inclusion Office's Positive Space Committee and the UBCSUO Pride Resource Centre for a vigil + poetry reading by trans students and youth on November 20th from 6:00-8:00pm in UNC 335. This event commemorates the National Transgender Day of Remembrance, a day to honour the lives lost to transphobia & anti-trans violence. Community members are welcome […]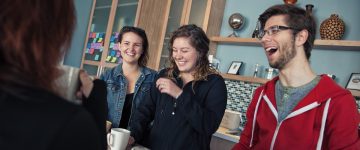 October 24, 2018
This Thrive Week at UBC (October 29 – November 2) take care of your mental health. Join us and take a moment to unplug and embrace the spirit of analog communication. Type a letter to friend on an old-school typewriter, call a family member on a rotary phone, or simply put pencil to paper and write to your future self.
August 23, 2018
What would a healthier and more respectful view of masculinity look like? Join us on September 5th for an important conversation about the changing societal views of masculinity in the 21st Century.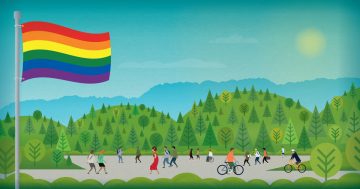 July 30, 2018
It's time to celebrate Pride at UBC! Join us on campus for a trans care workshop and at Kelowna Pride celebration at our community booth. From resources to a drag dress-up station, there's something for everyone!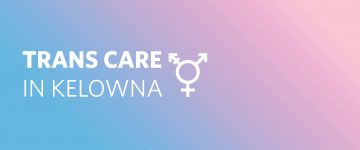 July 30, 2018
This August Pride, join us for a free workshop and community building event with TransCare BC and local service providers. Learn about the availability of and gaps in services for trans students, staff and faculty in the region.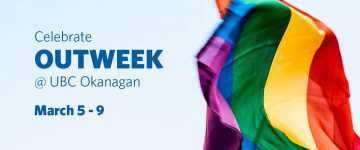 March 1, 2018
Join the Equity and Inclusion Office and the Pride Resource Centre for a Pride flag raising ceremony and help kick-off of this year's Out Week (March 5th to 9th) at UBC Okanagan.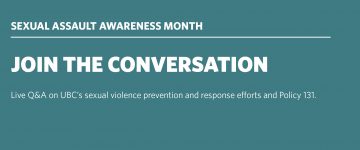 January 16, 2018
Join the conversation with Shilo St. Cyr, the director of UBC's new Sexual Violence Prevention and Response Office, and Myrna McCallum, director of investigations.