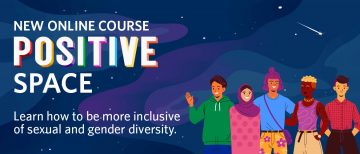 August 10, 2022
On the 20-year anniversary of Positive Space at UBC, the new Positive Space: Foundations online course is now available to students, faculty, and staff. The self-guided course, available through the Workplace Learning Ecosystem, provides a low-barrier access for UBC community members to learn about sex, sexuality and gender diversity, and ways to learn about and […]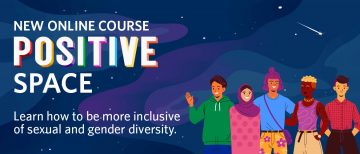 June 29, 2022
Explore how you can disrupt cisnormativity, heteronormativity and amatonormativity, and build more inclusive spaces for sexual and gender diversity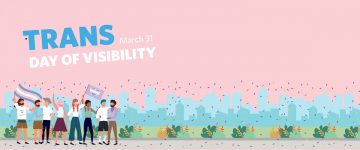 March 31, 2022
Celebrated annually, March 31 is Trans Day of Visibility, a day to intentionally celebrate the achievements and contributions of transgender and gender diverse community members.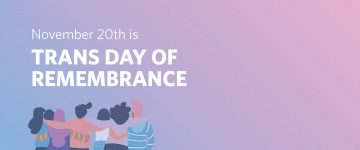 November 20, 2021
On November 20th, we honour those lost to violence, those who live through violence and transphobia, and recognize the need to disrupt the violence and oppression that trans people continue to face.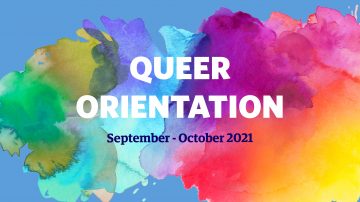 August 27, 2021
For the sixth year in a row the Equity & Inclusion Office is proud to host Queer Orientation, a series of events and activities to build connections and celebrate UBC Okanagan's diverse 2SLGBTQIA+ community.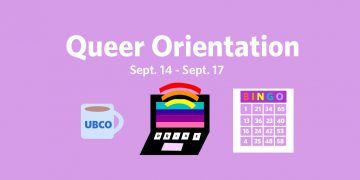 September 14, 2020
Connect with your peers in an inclusive, supportive environment, and join us in celebrating UBC Okanagan's diverse 2SLGBTQIA+ community at this year's unique, virtual Queer Orientation.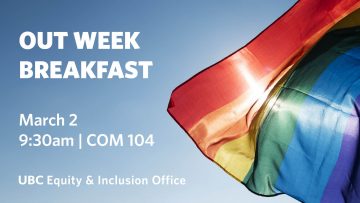 February 27, 2020
UBC Okanagan is celebrating OUT Week this March 2nd – 7th, 2020 OUT Week is an annual collaboration between the UBCSUO's Pride Resource Centre and the Equity & Inclusion Office's Positive Space Committee. It's a celebration of gender and sexual diversity at UBC Okanagan with the Pride flag flying in place of the UBC flag for the week. To […]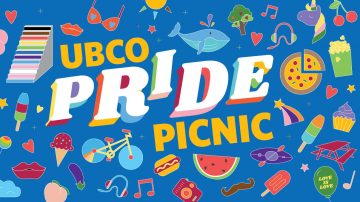 September 16, 2019
Come one, come all! On Thursday, September 19th, celebrate Pride at UBC Okanagan with a picnic filled with music, performances, games, and refreshments.
September 4, 2019
Queer Orientation is back! Start off your school year by celebrating sexual and gender diversity on campus. From Pride Picnic to film screenings and workshops, there will be a welcoming and engaging space for all.  This series of events is hosted by the Equity & Inclusion Office and the Pride Resource Centre. Programming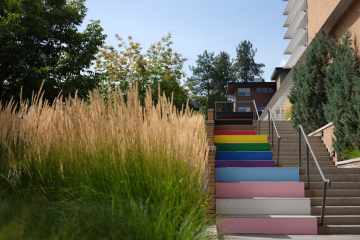 August 1, 2019
The Pride staircase outside the University Centre has a fresh new look. The staircase was recently painted and updated with the addition of black and brown stripes along with the colours of the trans flag to reflect the diversity of the university's LGBTQ2SIA+ community Changes were advocated by and supported by members of the university's […]