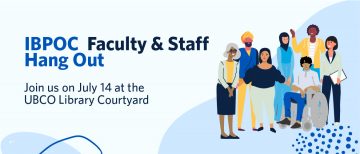 Get together at the IBPOC Faculty & Staff Hang Out
Calling all UBCO faculty, staff and postdoc scholars who identify as Indigenous, Black and/or Person of Color. Stop by the IBPOC Faculty & Staff Hang Out on July 14 from 3:00 to 4:30 pm and enjoy great company and light refreshments.
---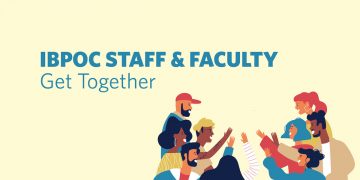 IBPOC Staff & Faculty Get Together
IBPOC-identifying staff and faculty at UBCO are invited to a casual get together that seeks to provide a space to build community and social connection.
---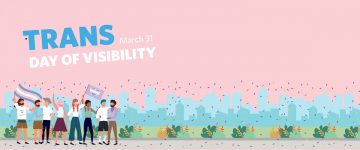 Trans Day of Visibility
Celebrated annually, March 31 is Trans Day of Visibility, a day to intentionally celebrate the achievements and contributions of transgender and gender diverse community members.
---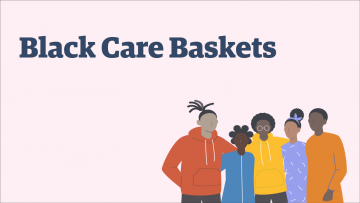 Black Care Baskets
Black Care Baskets are an initiative created by the Equity and Inclusion Office in collaboration with the Global Engagement Office and the African Caribbean Student Club. Sign up for yours.
---

Healing and Understanding Syilx Plantlife
Join Syilx facilitator, Krystal Withakay, to learn about Syilx plantlife and build a deeper understanding of the connection between land and healing. This event is free and part of Sexual Assault Awareness Month, sponsored by UBC's Sexual Violence Prevention and Response Office. Open to all IBPOC staff, faculty and students.
---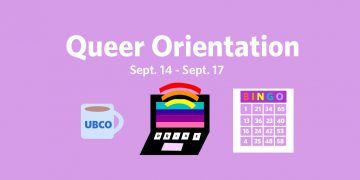 Queer Orientation 2020
Connect with your peers in an inclusive, supportive environment, and join us in celebrating UBC Okanagan's diverse 2SLGBTQIA+ community at this year's unique, virtual Queer Orientation.
---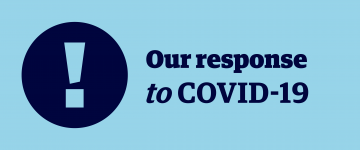 Equity & Inclusion Office Response to COVID-19
UBC's Equity & Inclusion Office response to COVID-19 and commitment to delivery of services
---

Queer Orientation 2019
Queer Orientation is back! Start off your school year by celebrating sexual and gender diversity on campus. From Pride Picnic to film screenings and workshops, there will be a welcoming and engaging space for all.  This series of events is hosted by the Equity & Inclusion Office and the Pride Resource Centre. Programming 
---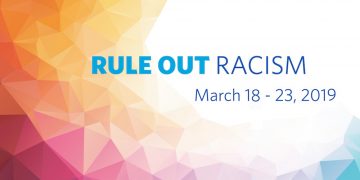 Rule Out Racism 2019
You are invited to join the conversation about race and racism at UBC Okanagan.
---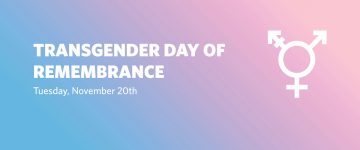 Transgender Day of Remembrance 2018
Join the Equity & Inclusion Office's Positive Space Committee and the UBCSUO Pride Resource Centre for a vigil + poetry reading by trans students and youth on November 20th from 6:00-8:00pm in UNC 335. This event commemorates the National Transgender Day of Remembrance, a day to honour the lives lost to transphobia & anti-trans violence. Community members are welcome […]
---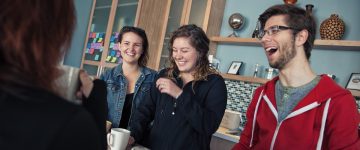 Analog Dialogue: Chat to Thrive
This Thrive Week at UBC (October 29 - November 2) take care of your mental health. Join us and take a moment to unplug and embrace the spirit of analog communication. Type a letter to friend on an old-school typewriter, call a family member on a rotary phone, or simply put pencil to paper and write to your future self.
---

Man up: How can we reshape ideas around masculinity in the 21st Century?
What would a healthier and more respectful view of masculinity look like? Join us on September 5th for an important conversation about the changing societal views of masculinity in the 21st Century.
---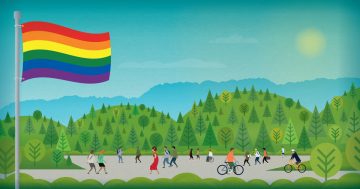 Celebrate Pride at UBC
It's time to celebrate Pride at UBC! Join us on campus for a trans care workshop and at Kelowna Pride celebration at our community booth. From resources to a drag dress-up station, there's something for everyone!
---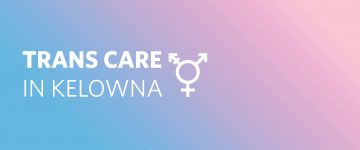 Trans Care in Kelowna
This August Pride, join us for a free workshop and community building event with TransCare BC and local service providers. Learn about the availability of and gaps in services for trans students, staff and faculty in the region.
---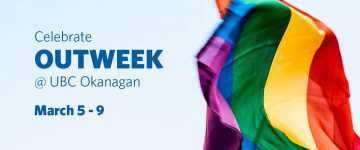 Pride Flag Raising Ceremony and Out Week Launch
Join the Equity and Inclusion Office and the Pride Resource Centre for a Pride flag raising ceremony and help kick-off of this year's Out Week (March 5th to 9th) at UBC Okanagan.
---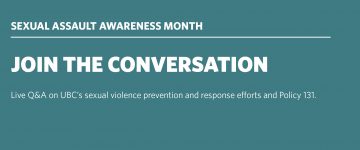 Live Q&A on UBC's Sexual Violence Prevention and Response Efforts and Policy 131
Join the conversation with Shilo St. Cyr, the director of UBC's new Sexual Violence Prevention and Response Office, and Myrna McCallum, director of investigations.
---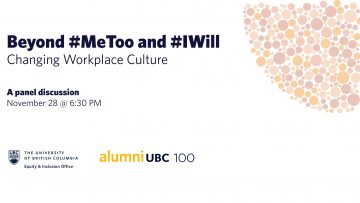 Beyond #MeToo and #IWill: Changing Workplace Culture
#MeToo. #IWill. Awareness is important, but how do we move beyond hashtags and words to making substantive change to the workplace experience of women?
---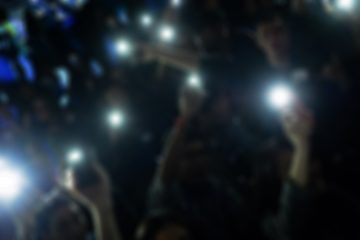 Who Do We Pray For?
Join us on Wednesday, November 22nd, as we discuss global solidarity in difficult times and how we can responsibly engage with each other and issues facing our communities.
---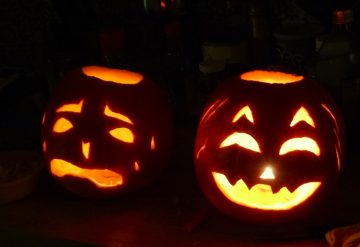 A Discussion on Cultural Appropriation
This Halloween, remember - culture is not a costume. Join us and the UBCO Intercultural Development Program, UBCO Indigenous Student Association for a discussion on cultural appropriation.
---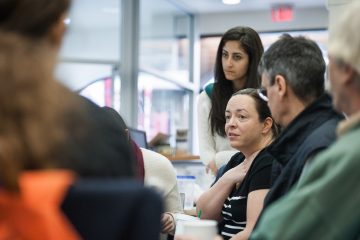 Community Dialogue: Strategies for Navigating Our Differences
Join us for a facilitated community dialogue session on Tuesday, October 10th, and learn to navigate differences in the context of free speech and our commitment to civility and respect.
---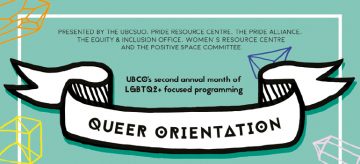 Second Annual Queer Orientation
In order to foster community for LGBTQIA+ students, staff, and faculty, several campus partners have come together to plan the second annual Queer Orientation.
---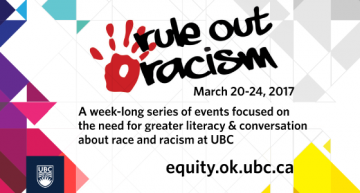 Rule Out Racism Week 2017
Rule Out Racism is a week-long series of events focused on the need for greater literacy and conversation about race and racism within the UBC and greater community. All events are free and open to the public
---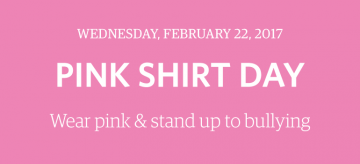 Pink Shirt Day
On Wednesday, February 22, 2017 wear pink and join the UBC community in working together to take a stand against bullying, and challenge gender stereotypes, homophobia, transphobia and other forms of discrimination.
---

Tea Talks provide space for discussions about issues facing women
Join us for the Tea Talks series hosted by the Women's Resource Centre.
---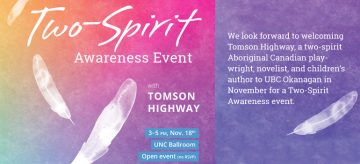 Two-Spirit Awareness Event – with special guest Tomson Highway
Everyone is welcome to this family-friendly event. NO RSVP required.
---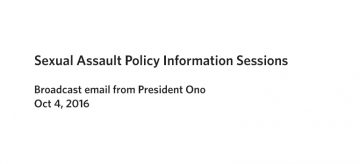 Sexual Assault Policy Information Sessions
Register now for the October 11 information session.
---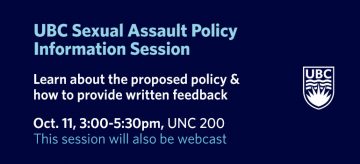 Attend the Sexual Assault Policy Info Session
Sign up for the info session on October 11
---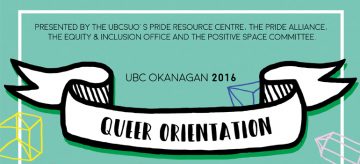 Queer Orientation at UBCO
Check out the Queer Orientation events being held October
---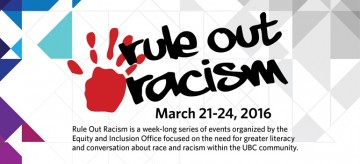 Rule Out Racism 2016 Events
Events on campus from March 21-24, 2016
---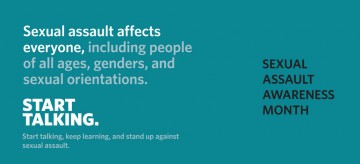 January is Sexual Assault Awareness Month at UBC
Learn more and attend a workshop or event this January.
---

UBC co-hosts Transgender Day of Remembrance on campus
Everyone is welcome to the candlelight vigil on Friday, November 20, 7 to 9 p.m.
---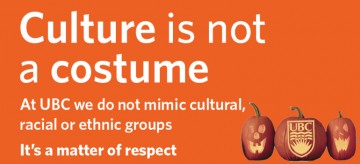 Consider this when choosing your Halloween costume
Register for discussion on cultural misappropriation - Oct 28 w/ S.A.R.A.
---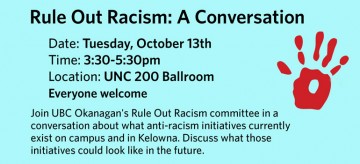 Rule Out Racism: A Conversation
Everyone is welcome to a conversation about Rule Out Racism
---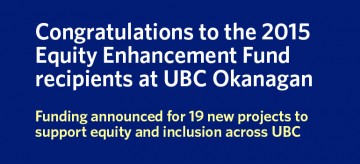 Projects to enhance equity at UBC in 2015/16
19 student, staff and faculty groups from across UBC receive funding
---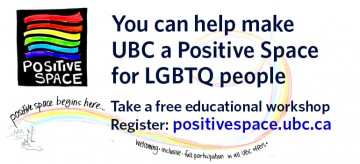 Make UBC a Positive Space this Fall
Register for the next workshop on June 30
---